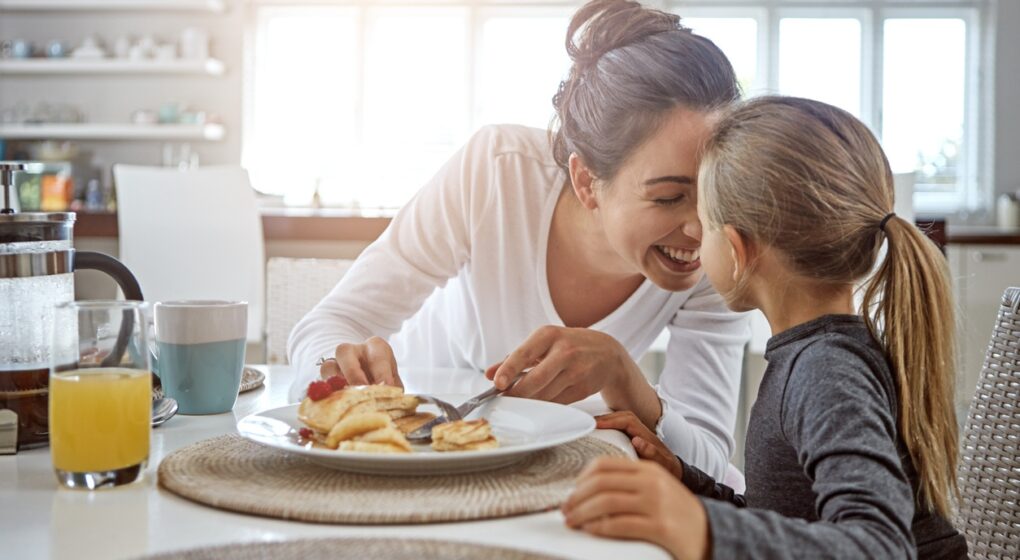 Of all the behaviors most difficult to change, healthy eating may be one of the most difficult. Maintaining healthy eating habits can be a challenge even for those of us with the strongest of willpower. Consider how difficult it might be for families who are relying on nutritional assistance programs, and the challenge doubles.
Their food budgets are small, and their access to healthy foods is often limited, but healthy meals ARE possible. Maine SNAP-Ed, a program dedicated to helping families on nutrition assistance programs make healthy choices, knew this to be true and used Ethos' expertise in behavior change marketing to help make it possible. They used 5 key pillars to shape their campaign:
Understanding Your Audience
A key tenant of behavior change marketing is understanding the target audience. Not just who they are, but where they shop, what they read, how they communicate, etc. SNAP-Ed started their campaign with focus groups, knowing that the key to motivating and inspiring their target audience was to truly understand the barriers that were holding them back.
Finding and Lowering Barriers
Through focus groups, they discovered that for many low-income families, smart phones were the primary (or only) means of communication and internet access. They also learned that moms want to feed their families healthy meals, but they aren't sure how, and assume it will be too expensive. Lastly, they found that families with limited resources have all developed their own tips and tricks to stretch their budgets, and they love being able to share them with each other!
Changing the Perception
Armed with this knowledge, SNAP-Ed launched "Shop, Cook, Eat" – a multiplatform behavior change marketing campaign designed to help spread the word about SNAP-Ed's healthy eating educational programs and show moms that shopping, cooking and eating on a budget can be easy and fun.
Motivating Change
The SNAP-Ed campaign relied heavily on digital marketing, because they had learned that that was the primary platform moms were using to gather information and communicate with the outside world. They utilized custom landing pages, mobile ads, and social media to reach the target audience and engage them with shopping tips, budget tricks, and family-friendly healthy recipes. Tools such as remarketing, demographic and psychographic targeting, programmatic advertising and social listening were employed to ensure that the right people were being reached with the right content at the right time to have the best chance of inspiring change.
Measuring Results
Just one year later SNAP-Ed saw dramatic increases in their programming attendance, and found that 81% of participants felt confident in their ability to buy healthy foods for their family on a budget – a huge success!
Using the key pillars of social marketing, Maine SNAP-Ed was able to increase their participants' confidence in their ability to make healthy meals for their family. A win for not only for SNAP-Ed but for all the families they assist. By understanding their audience, removing the barriers to change, and using key audience insights to shape their messaging, SNAP-Ed was able to motivate change, even amongst a traditionally difficult-to-reach target.
---
About Ethos
Ethos is a multiplatform branding agency that develops and executes integrated marketing campaigns across multiple channels for companies inside and outside of Maine.
At Ethos, we believe that the most effective way to set a company's marketing course is by finding its core truth – its ethos. We know that once we discover and communicate that core truth, we can truly make a difference for each client's unique marketing and business objectives.
With Ethos, you get more than a behavior change marketing agency. You get a long-term partner whose goals are your goals.
Learn more about the Ethos approach and the work we've done for our clients. Want to have a conversation about your brand's core truth? Contact us!