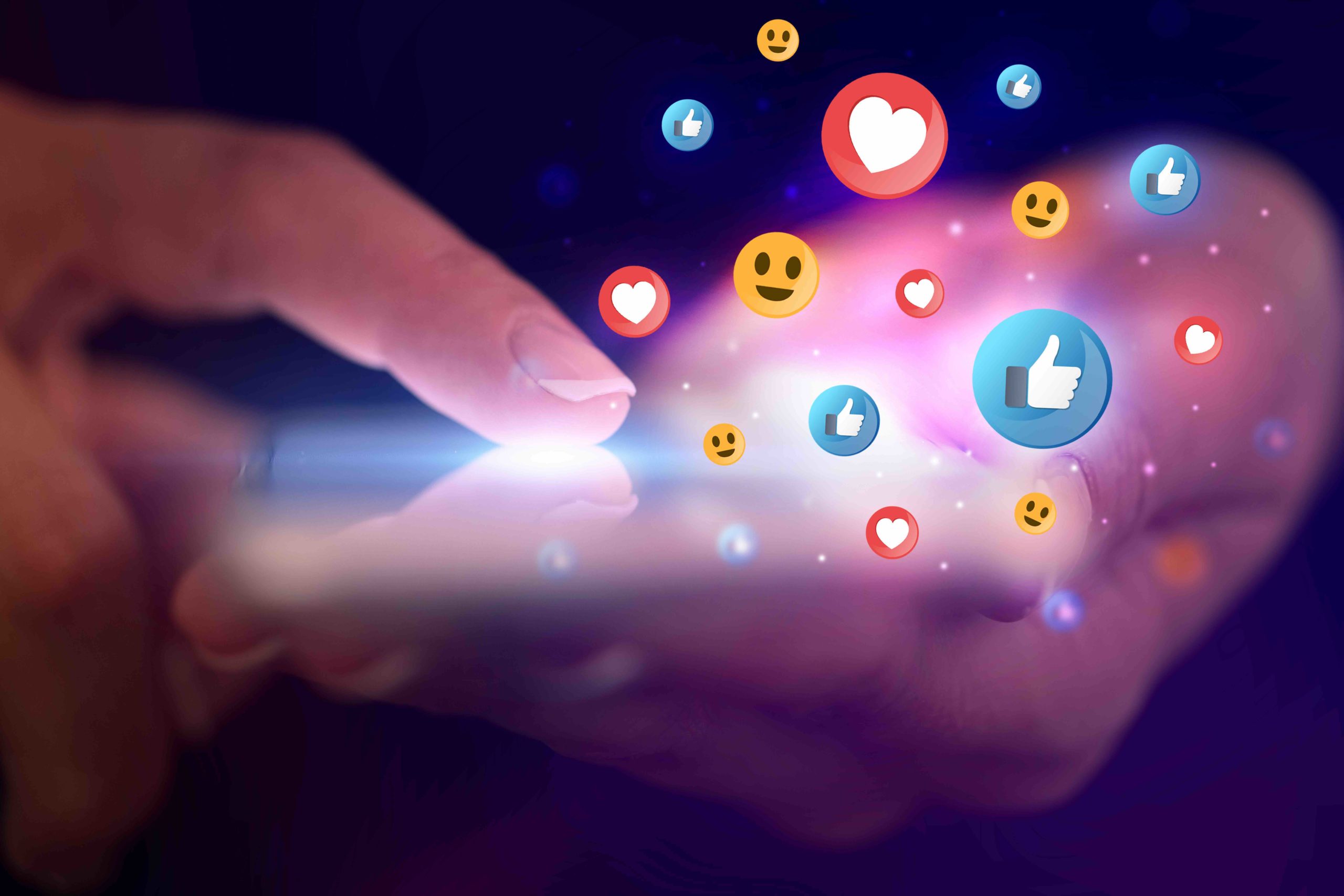 6 Things to Know About Dark Social
Dark Social, also referred to as Direct Social, is not as menacing as it sounds, and there's no need to fear it. The term was originally coined in 2012 by Alexis C. Madrigal, who authored "Dark Social: We Have the Whole History of the Web Wrong" for The Atlantic. Madrigal does a great job synopsizing the evolution of the web, data, and ability to track, measure, and attribute everything in a Web 2.0 world, but at the end of the day, "it's never felt quite right [to me]."
Whether or not you're familiar with the term Dark Social, it's time to understand and embrace it because chances are, it's already having an impact on your website traffic. Dark Social has evolved since 2012, breaking down silos and bringing together web analysts, web dev, social media marketers, and others. Harnessing its power requires you take some time to understand its impact and how your brand can make the most of it.
What is Dark Social?
Dark Social refers to the invisible sharing of content that commonly happens through messenger, text, or email applications. Clicks to these links result in website traffic that lacks any referral information and so, these visits filter into the "direct" traffic bucket in your analytics dashboard. If you have ever wondered how a piece of your content received a number of views in a month from direct traffic, the answer could be Dark Social.
To ease your journey into the depths of Dark Social, we've gathered six things that we think everyone should know about Dark Social.
Dark Social's growing impact is attributed to the widespread use of mobile devices, concern over online privacy, and the popularity of private communication apps, especially amongst Gen Zers. These include private messaging apps such as WhatsApp, Kik, YikYak, Slack, and Facebook Messenger, as well as texts and emails. If you've ever shared a link with friends or family via a text, email, or private message, you have contributed to Dark Social's impact.
Dark Social is not a Dark Post, nor is it the Dark Web. A Dark Post is a targeted ad on social media that doesn't appear on your timeline or in the feeds of your followers. Instead, Dark Posts show up in the feeds of users you're targeting as sponsored content.
Does your website redirect an HTTP to HTTPS? This transition will strip referral data, per the rules of the secure web, and lead this traffic into the "direct" referral bucket.
If you are in the personal finance, food and beverage, travel, or executive search industries, data estimates that 70% of social sharing is Dark. (Hootsuite)
84% of outbound consumer sharing takes place through private communications that result in Dark Social web traffic. The rest of that social sharing (16%) is coming from public social media activity which gets attributed correctly in analytics. (RadiumOne)
The global average of mobile click-backs (user clicks back to your website) that happen via Dark Social is 67%. In the U.S., it's 47%, but that is quickly rising, year over year. (RadiumOne)
Dark Social is Important
Dark Social drives valuable content shares and traffic to your website. When a friend or family member shares a piece of content, they are providing their stamp of approval, similar to word of mouth. Visits to your site from this source are important to track but will take some setting up.
This trend will only continue as more and more users demand privacy and turn away from public social media platforms like Facebook. While there are ways to build a Dark Social strategy into your marketing plan, take some time to explore the impact it is already having on your website. Taking some time to understand Dark Social's influence on your web traffic will help provide you with some insights that, with a little planning and foresight, can up your game.
Need help measuring your existing Dark Social traffic or seeing where it's at? We're happy to help and you know where to find us – hello@ethos-marketing.com.
---
About Ethos
Ethos is a multiplatform branding agency that develops and executes integrated marketing campaigns across multiple channels for companies inside and outside of Maine.
At Ethos, we believe that the most effective way to set a company's marketing course is by finding its core truth – its ethos. We know that once we discover and communicate that core truth, we can truly make a difference for each client's unique marketing and business objectives.
With Ethos, you get more than a marketing agency. You get a long-term partner whose goals are your goals.
Learn more about the Ethos approach and the work we've done for our clients. Want to have a conversation about your brand's core truth? Contact us!