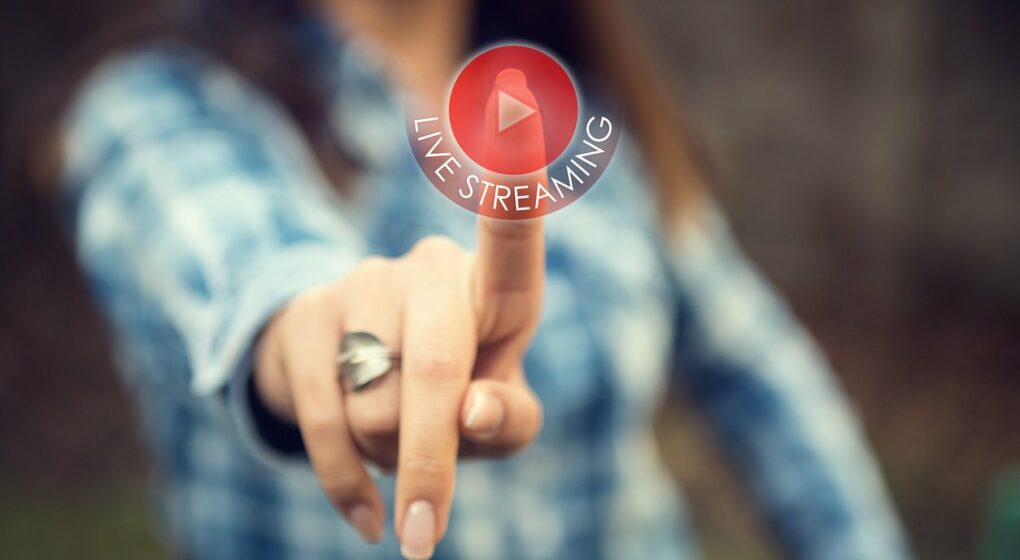 If content is king, then video is its crown jewel. On Facebook alone, video gets an average of 135% more organic reach than images. Many brands have already jumped on the video bandwagon, with more than 80% of marketers stating they want to create more video content in the coming year – but it's not just video that's revolutionizing the content marketing space – it's live video. What's the difference? Live video is participatory, and the interaction and engagement with the audience is crucial to the medium.
Facebook users spend 3x more time watching live videos than static, or archived video – and they comment 10x more during those live streams. Studies also show that customers prefer to watch live video over reading blog and social media posts as well.
Pretty good motivation to start streaming, no?
While constantly streaming live video might be the ideal, for most brands it's not a reality. So how can you make the most of the live videos you do create?
Here are 6 tips to make your live videos last longer and earn more engagement on social.
Choose your content (and location) carefully
The biggest factor in whether anyone watches your video (live or otherwise) is how good (read: entertaining) the content is. It seems obvious, but can be difficult to execute without proper consideration. Live video content should be funny, useful, and/or entertaining in nature – not salesy. If you use live videos like an ad or a television commercial, people will tune out fast, and they won't be back. Think about selecting a video host (and possibly co-host) that is relatable, comfortable, and able to hold the attention of an audience. We've worked with subject matter experts as well as comedians – and even put them together! Make sure the content you're delivering has intrinsic value to the consumer, like a how-to video, advice, giveaway, etc.
It's also important to consider the quality (i.e. watch-ability) of the video. Live video certainly doesn't need to be high production quality. In fact, the majority of it is shot on a smart phone, but it's important to choose a location with appropriate lighting (so you can be easily seen) and limited distractions (noises, animals, etc. – unless of course, they're part of the fun). Try to find a location with limited back lighting to avoid getting washed out, and consider using selfie mode on your smart phone, which typically comes with soft lighting.
Think episodically
To make the most of your live video, you'll want to hook people and bring them back. Instead of delivering an entire piece of content in one video, consider splitting it up into chapters, or episodes, so that viewers will have an incentive to come back and watch future streams. Or, if they missed the first episode but caught the second, they'll want to go back and see what they missed.
Delivering your videos episodically also helps you plan for regular live video streams, and gives your fans something to look forward to.
Shoot horizontally
Up until recently, Facebook only allowed live videos to be shot vertically. They've finally decided to get with the times and allow landscape video during live broadcasts, which is great for marketers who plan to repurpose those videos on other platforms. Whenever possible, shoot your live videos horizontally to allow for the highest quality stream, and the best possible export to share on other platforms. For tips on how to properly set up your smartphone for horizontal video, check out this tutorial by Mari Smith. And always remember to test first!
Save, archive, and upload
It may seem like the lifespan of a live video is short – and there's some truth to that. Live videos get the vast majority of their views and engagement in the first 24-48 hours after broadcast. However, there's plenty of engagement to be had after the video has ended. An archived video (be sure to save and export the video after you finish the broadcast) can be uploaded to other platforms, referenced in future posts, and even promoted on Facebook to continue the conversation.
Promote (again)
In order to make the most of your live videos, it's important to promote them – not just before you go live (although you should be doing that, too), but also after the broadcast has ended. Since statistics show the majority of the engagement with live videos occurs in the first 48 hours, it's important to promote your archived video shortly after you've finished filming to give it the best chance to be seen by fans and followers who weren't able to catch it live. Even after the 48-hour period, if the video is relevant to a future post or discussion, you may consider promoting it again.
Keep the conversation going
Another way to extend the life of your live video is to continue to engage with fans in the comments, even after the broadcast is over. Once the video is finished, go through all the comments and follow up with any that you weren't able to address on camera. Then, continue to monitor the post for the next couple of days to respond to any new comments and keep the conversation going. The longer you can get people to interact with the post, the longer it will continue to show up in people's newsfeeds and earn organic reach.
Ready to start streaming? Start your digital video marketing strategy here.
---
About Ethos
Ethos is a multiplatform branding agency that develops and executes integrated marketing campaigns across multiple channels for companies inside and outside of Maine.
At Ethos, we believe that the most effective way to set a company's marketing course is by finding its core truth – its ethos. We know that once we discover and communicate that core truth, we can truly make a difference for each client's unique marketing and business objectives.
With Ethos, you get more than a marketing agency. You get a long-term partner whose goals are your goals.
Learn more about the Ethos approach and the work we've done for our clients. Want to have a conversation about your brand's core truth? Contact us!