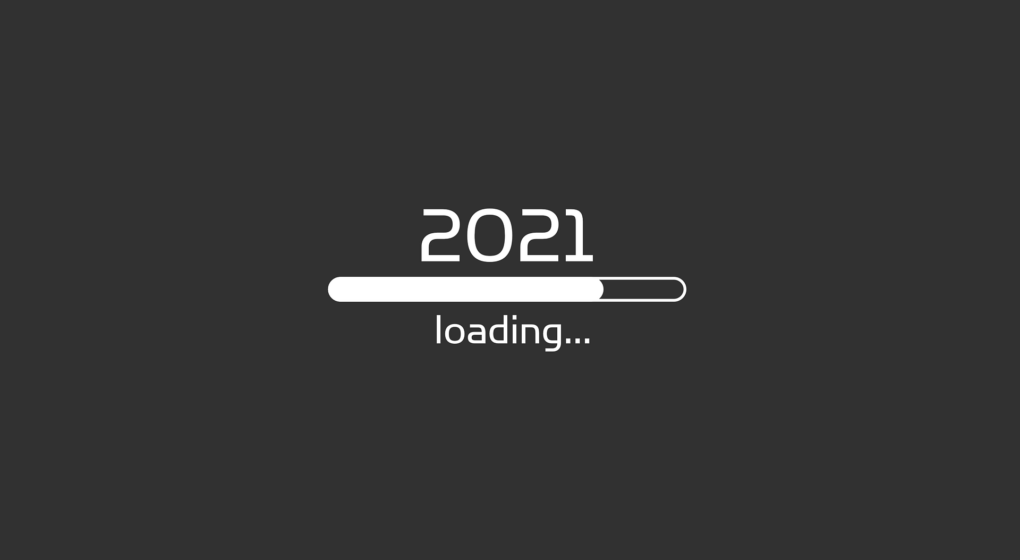 As we inch closer and closer to the New Year – *can I get a hallelujah?* – we're also entering one of the busiest seasons for brands to reach their customers. The holidays are also a time when we see brands get particularly creative with their advertising tactics, which, in turn, gives us some insight into strategies that may become increasingly popular in the year to come. While we're not 100% certain what 2021 will hold (because honestly, who is?), we do have some insight into which marketing trends might start gaining traction based on tactics that gained momentum or are generating interest right now.
Let's dive into our projections for the six marketing trends we think you'll start seeing everywhere in 2021.
1. We still want that real, real
Over the past few years, we've seen brands start to move away from using high fashion models or paid actors in their advertising to focus instead on the everyday consumer. Not only is this reflected in visual marketing campaigns, but also in the way brands speak to their customers, and who they hire to represent their brand identity. Companies like Aerie, Dove, Bumble, and many others have led the way by creating dynamic, engaging marketing campaigns with the underlying message that they don't want to change you (their customer) to fit their brand, they want to celebrate you exactly as you are. From Aerie using real people of all shapes, sizes, and colors in their underwear ads using the hashtag #AerieReal, to Bumble sharing the dating woes of over 100 New Yorkers, the takeaway is the same: brands focusing on "real people" is here to stay. People resonate with authentic visual storytelling that's relatable and truthful – something we can absolutely get behind for 2021.
2. Using brand voice for social justice
Another thing you may have seen more than ever in 2020 is companies using their voices to speak up against injustice. From issues of race and gender to voting and civic responsibility, we saw a huge uptick in brands that stepped off the sidelines and used their voices to speak up about things that matter most to them and to their customers. From Ben & Jerry's letting people know exactly where they stand on political matters, to Patagonia putting their money where their mouth is for climate change, 2020 was the year that really jumpstarted brand activism in a new and meaningful way. While the election is over, we feel confident that social justice advertising is here to stay. The days of consumers allowing the brands they support to remain neutral are numbered.
3. The numbers don't lie…or tell the whole story
While for many years social media marketing has revolved around numbers, we're starting to see a deviation from that trend and a shift toward brands prioritizing connection rather than reach. Whereas in the past social media managers might have focused on impressions, recently we've seen a larger focus on garnering user-generated content, engaging nano- and micro-influencers, and a focus on hyper-local brand awareness. While this type of social media marketing may not have the same broad-scale reach as impression-oriented campaigns, we're seeing higher conversion rates and increased brand engagement – as well as the added benefit of low-cost authentic brand content creation from nano-influencers and engaged consumers.
4. Get on board with the kids and their vids
2020 was the year of a lot of things (namely sourdough bread, quarantine Zoom parties, and push up challenges…to name a few), but one thing stands out above all: TikTok. Many brands and agencies are still exploring how to use this social platform in their consumer marketing effectively, but we're here to tell you that short-form videos aren't going away anytime soon. We may not understand all the weird dances or TikTok viral trends that teens and early twenty-somethings are obsessed with, but the platform itself speaks to the fact that Gen Z wants quick-turn video content (and they want a lot of it). In fact, Instagram also got on board with the trend in 2020 by creating Instagram Reels. From brand product placement, to simply looking into how to create entertaining TikTok videos as a company, this could be a worthwhile marketing strategy for companies to explore, especially if they're looking to capture the minds, hearts, and wallets of Gen Z.
5. Let's get nostalgic
If you're shaking your head at TikTok becoming a major marketing trend, here's something you can likely get behind: nostalgia marketing. As we get further and further into the trenches of technological marketing capabilities, many consumers are missing the good ol' days where things were simpler. Over the past few years, the idea of nostalgia has started to take on a life of its own with many brands revamping popular products or recreating advertisements that bring you back to yesteryear. For example, Motorola brought back the flip phone by launching a new Razr, and Mountain Dew hired Bryan Cranston to help us relive The Shining. Overall, brands should think of nostalgia marketing as the equivalent of the cool side to the pillow, your mom's mashed potatoes, or the first sip of coffee in the morning–it makes customers feel good about your brand by reliving some of their favorite memories.
6. Personalization or bust
In a world that's overwhelmed by an endless stream of content and advertisements, one thing people want more than anything is to see themselves in the content they're viewing. By personalizing content for your customers, you're showing them that you care about them as not only a consumer, but a person. Content personalization really started to gain traction when popular email newsletter platforms developed tags to allow brands to automatically plug-in their email recipients' first names in newsletters. Then came video personalization like ElfYourself®, and it's only grown from there. Today, consumers seek personalization in all of the content they consume. The challenge for brands is that most don't have the ability to talk one-on-one with each customer. So, what then? Start by creating personas for your customers and segment them into audiences that you can target with personalized content. While this isn't technically "marketing personalization," it'll help you at least begin to speak to audiences in different ways that better resonate with their wants and needs. From there, you can map out your content and start to dive deeper into personalization tactics that help you connect with your customers on a deeper level.
While we may not have a crystal ball to see what 2021 will hold, we're excited to find out if we're right.
What trends do you see emerging over the coming months and years?
---
About Ethos
Ethos is a multiplatform branding agency that develops and executes integrated marketing campaigns across multiple channels for companies inside and outside of Maine.
At Ethos, we believe that the most effective way to set a company's marketing course is by finding its core truth – its ethos. We know that once we discover and communicate that core truth, we can truly make a difference for each client's unique marketing and business objectives.
With Ethos, you get more than a marketing agency. You get a long-term partner whose goals are your goals.
Learn more about the Ethos approach and the work we've done for our clients. Want to have a conversation about your brand's core truth? Contact us!